Bachelor Party
Last updated: September 13, 2009
The bachelor party is a time for some of the groom's closest buddies to bond together and for the groom to experience his "last night of freedom" being single. Common themes are drinking, strip clubs, gambling, pranks, fun and/or embarrassing games. Anyone can host the bachelor party, but the best man is usually the one to do so. All of the attendees should get together beforehand and go over ideas, set a date, choose what they are doing to do, and make necessary arrangements. Here are some tips to help you plan an unforgettable "final fling"!
Who
Invite good friends of the groom, co-workers, siblings (depending on age), and maybe the father of the groom. Determine if you are going to have a small handful of people or a large crowd. Keep in mind that the larger the party, the harder to keep all those people together, and the more expensive. Normally, all guests contribute to the cost of the party. Don't forget to figure in possible unexpected expenses, as well as gratuity.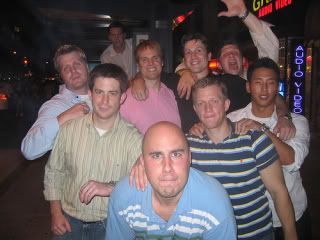 What
Decide what you want to do. It can be anything from mild to wild! Talk with a couple friends that are attending and come up with some ideas. As the groom's closest friend, you probably know him best, so think about what he would like to do. The party may be a surprise or planned with the groom. A common theme is the strip club/stripper party, but lately people have been leaning toward more creative activities based on what the groom's interests or hobbies are. For example, if the groom likes to gamble, plan a trip to the casino. (Las Vegas is a popular area!) If your friend is the low-key type, have a party at someone's house, or book a private room in a restaurant.
If you plan on a long night of drinking, put something in your stomach first! Make a reservation at the groom's favorite restaurant, have a backyard BBQ, rent a hall and have food catered.
Next, think about entertainment. Come up with fun games, scavenger hunt, pranks, rent a DJ, book a band, check movie showtimes, rent out a pool hall.
When
You should start planning a couple months before the wedding. Be sure to give all the attendees enough time to clear their calendar. You may choose to have the bachelor party on the same date as the bachelorette party. Set the date at least a week before the wedding, but most definitely NOT the night before the wedding! You don't want the guys to be exhausted and hungover on the big day!
Where
Decide where you would like to celebrate. Maybe you want to go bar hopping, chill at a club, go to a casino, party at a friend's house. For things like renting a hall or private room, be sure to book early and also check if they provide equipment such as tables, chairs, etc. If you plan on going lots of places and/or doing lots of drinking, make arrangements for transportation. Limos are nice, but can get expensive. Consider renting a large SUV or van and choose a designated driver.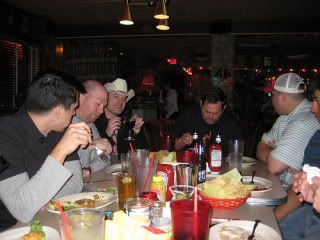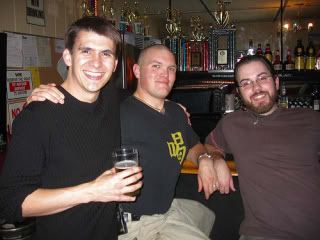 Popular bachelor party ideas:
Amusement park
Bar hopping
Camping
Casino
Comedy show
Concert
Fishing
Hiking
Hunting
Karaoke
Mardi Gras
Mountain climbing
Movie theater
Paint balling
Restaurant
Road trip
Scavenger hunt
Skiing
Strip clubs
Sporting events
Yacht party