Wedding Cakes
Last updated: October 01, 2009
Main factors you should consider when choosing your wedding cake are size, style, taste, and price. Do you want a traditional wedding cake or over-the-top?
How to choose your cake designer
First, you need to have a budget. Cake prices range depending on the size, flavor, icing, filling, and designing. Try to find reviews on bakeries in your area, from friends, ads, magazines, or online forums. Look through the designer's portfolio and see what kinds of different styles and ideas he/she has. Does the bakery have the cake flavor, filling, and frosting types you want? Many designers offer plenty of different flavors from red velvet to cheesecake, with maple to blackberry filling. Be sure to ask for samples of your favorites! Is your designer willing to listen to your ideas, are they able to coordinate in other items such as cake toppers, flowers, fruit, etc.?
Bridal Cake
The bridal cake is usually white, or coordinates with the color scheme of your wedding. The number of tiers you have will depend on your number of guests. Bridal cakes are beautiful and can be simple and chic, or may be fun and over the top! The style, shape, size, flavor, color, design- it's all up to the bride! Some ideas to get you started: reflect your own personal style in your cake, model it after your wedding dress, choose a certain theme, keep it classic, try off centered tiers, alternate decorations or colors by tiers. Are you having a beach wedding? You might add some seashells on the cake. If you are having a spring wedding, pastel colored flowers look amazing on a crisp white cake. Talk with your cake designer to come up with your perfect bridal cake!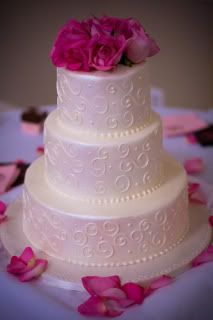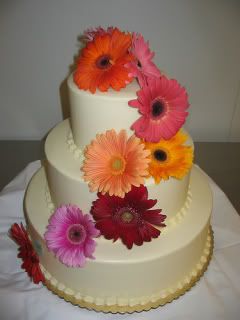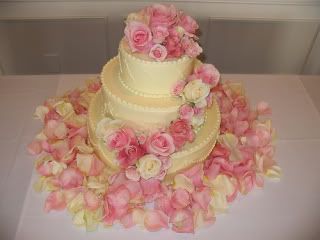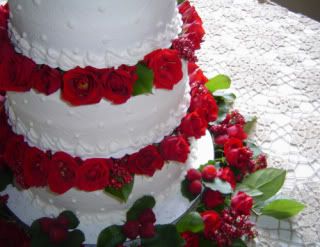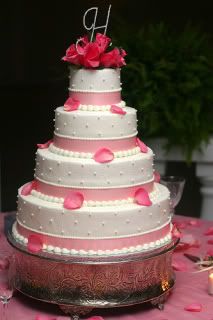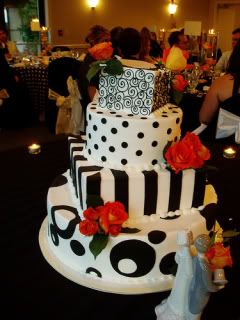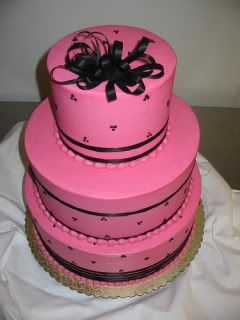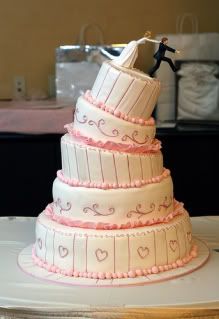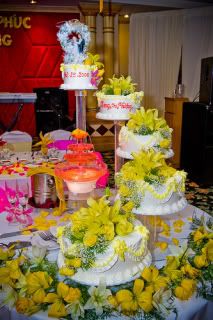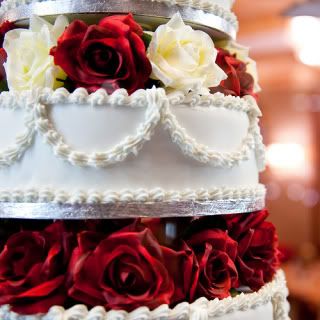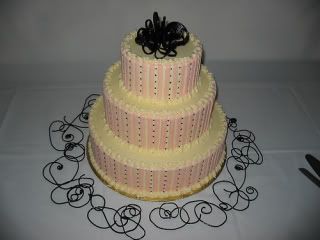 Groom's Cake
The groom's cake is intended to be a gift from the bride to the groom. The groom's cake is usually darker, often chocolate, and designed to be more "masculine". Chocolate covered strawberries are also commonly used. It is not necessary to have a groom's cake, but it can serve as an alternative choice to the bride's cake at the wedding. A common trend in a groom's cake is that it reflects the groom's interests or hobbies. For example, if he loves sports, a football cake. Or a guitar cake if your new hubby plays the guitar.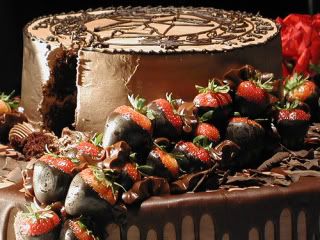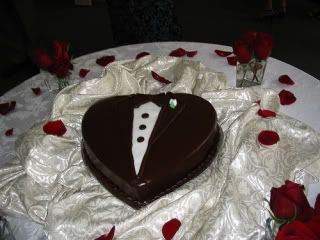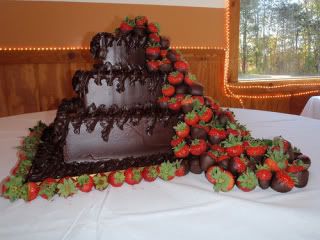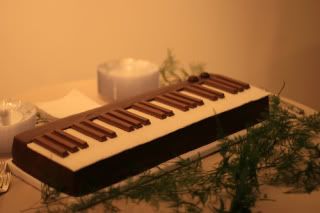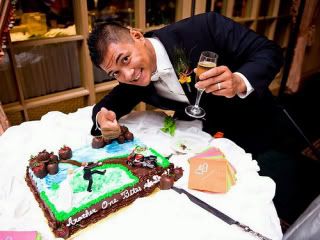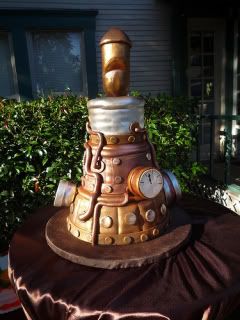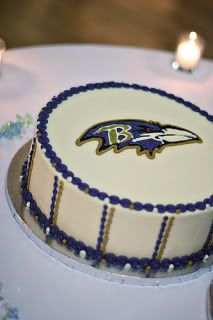 Cake toppers
Cake toppers can be traditional, comical, unique, or may have a certain theme. Some ideas for cake toppers include flowers, fruit, figurines, monogram, and much more.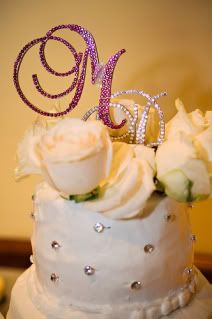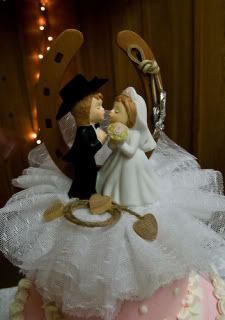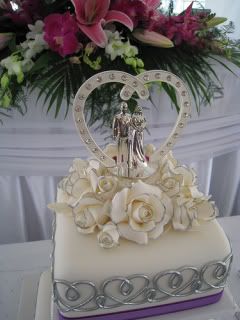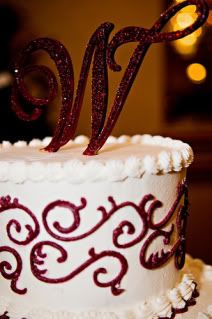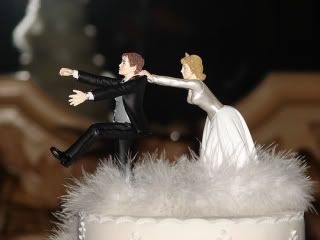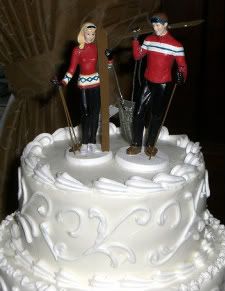 Cake Cutting
The cutting of the cake is a classic part of the wedding reception. Along with a great photo opportunity, it is symbolic of the first task the newlyweds share together.
When you approach the cake, the groom places his right hand over the bride's and together you cut the first slice from the bottom layer. Slide the slide onto the cake server and then place is on a plate. Use the knife to cut the slice into two small pieces. The groom feeds the bride her first bite, then she feeds him. This tradition signifies your commitment to provide for one another.
Once the bride and groom have done their ceremonial cutting, the catering staff will then continue to cut the cake for the rest of the guests. You may freeze the top tier of your cake to have on your one year anniversary.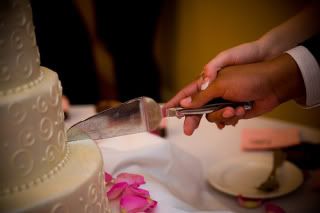 Alternatives
There are plenty of alternatives to the traditional wedding cake. Cupcakes are a great idea because they allow you to choose different cake and frosting flavors at a low cost. Cupcakes look beautiful displayed on a cupcake tree stand, or have your designer build the cupcakes so they resemble an actual cake.
If you want a better variety, individual mini cakes are a perfect option. You may choose from many flavors, designs, and styles. This option tends to be more expensive, especially if each cake is complex in design.
You can also choose to have a dessert bar, offering favorites such as mousse cups, cookies, fruit tarts, pie, or truffles.